About Us
ROZZI is a clothing store for you - a life-loving woman!
A woman who loves herself is creative, confident and able to afford more.
Made in Latvia. Careful handwork using the best and highest quality materials.
It is important for us to create not only comfortable and beautiful clothes, but also sustainable ones.
Clothes that will not be damaged after the first wash, but will delight you year after year.
We try to follow the current fashion trends, as well as the clothes we create are feminine, comfortable, elegant,
skin-friendly, environmentally friendly and high quality.
We want to make a woman like to wear our clothes everyday and also feel special on the holiday!
Why LINEN? Because linen is a unique fabric, it breathes, it smells, it is different from all other fabrics!
Linen is light, pleasant to the skin, natural, it's easy to fall in love with it!
Our linen clothes are very different from the linen clothes offered in the store.
Our linen is 100% softened, without impurities, it looks rich with shine, high quality, so it is more expensive!
Good luck finding your favorite Linen dress !!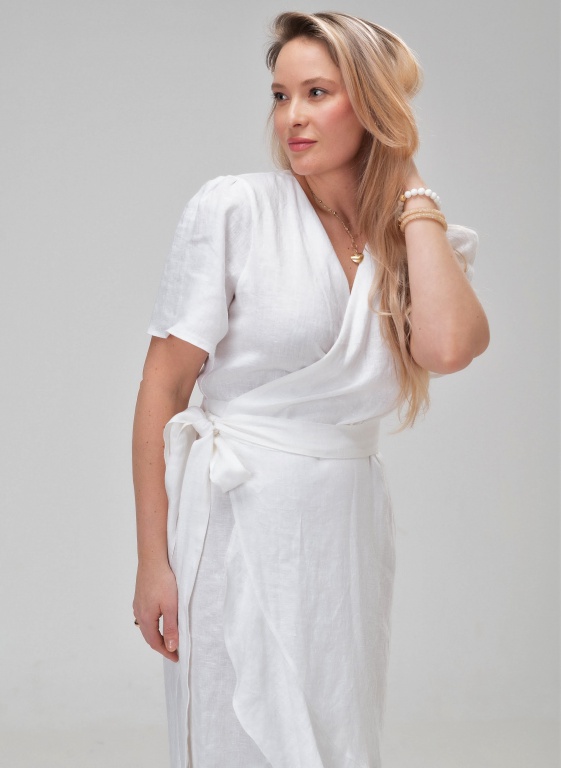 Love yourself!
Kristina Rozalinska